Healing the
Inner Child
Find your INNER ALIGNMENT and live a life of CLARITY & ABUNDANCE!
IMAGINE …
BEING CONNECTED TO YOUR HEART AND SOUL
LEARNING HOW TO "LET GO" AND "MOVE ON"
COMING INTO ALIGNMENT WITH WHO YOU REALLY ARE
LIVING A MORE ABUNDANT LIFE WITH MORE TRAVEL AND MORE MONEY
HAVING STRONG AND MEANINGFUL CONNECTIONS WITH YOUR FRIENDS, FAMILY, AND COWORKERS
IMAGINE … LIVING A LIFE THAT YOU CREATED FOR YOURSELF!
What if I could you that you had the power to //
+ take control of your life with ease and grace?
+ release the trauma, pain, and suffering that keeps you stuck in the past and fearful of the future
+ create healthy boundaries with your family, friends and work colleagues
+ understand your inner energies and learn to align and balance them for the rest of your life
+ get in touch with your HIGHER-INTUITIVE-SELF
+ radiate the confidence and courage you need to level up in all areas of your life
+ learn how to show up in alignment with for your soul mate
+ learn money consciousness to manifest more abundance in your life
+ find more fulfilment, meaning, and joy in life
Alexandra-Jo Hastings is a Healer, Reiki Master, Spirit Life Coach, Holistic Health Practitioner, Healing Mentor, Meditation Guide, Yoga Teacher and Tao Hands Practitioner.
Spending her time between Toronto and Costa Rica, she follows her healing path attending notable spiritual education centres and traveling to learn from world renown Spiritual teachers of all cultural backgrounds. Connecting to her Indigenous roots, learning Tao, Energy Healing, Quantum Physics, Ceremony, and many other healing modalities, Alexandra-Jo offers 1 on 1 healing containers focusing on healing the inner child, and balancing our inner energies. The focus of her research and work is consciousness and our human relationship with death — physical death, emotional death, shamanic death. The rebirth of self. She has taken her work and created this powerful online healing journey so more souls are welcomed into the collective consciousness, and commit to doing their part to make this world a better place for the generations to come.
Alexandra's healing path started at the age of 5 when she first stared to learn about the meaning of life and death, witnessing her mother lose a battle to breast cancer. She learned early on that emotional wellness was at the core of health and happiness, and also adopted the life mantra "Everything happens for a reason". Despite being deeply rooted into the Western approach to emotional and mental health, years later after also experiencing the loss of her best friend and father to cancer, she began to experience repressed emotions and memories of childhood sexual abuse and trauma. She found herself at an emotional, mental, and physical rock bottom. In emotionally abusive relationships, addicted to prescription drugs, and using party drugs, alcoholism… a very low vibrational life. It wasn't until she was 23 and in a private mental health hospital for PTSD and substance abuse did she realize "There MUST be another way".

She then set off in search for this "other way" which landed her in Thailand at a yoga teacher training, which lead to her going back to school to become a Holistic Health Practitioner studying Consciousness and Energy, which lead her to The Red Road working with plant medicines like Ayahuasca, Peyote, Iboga… She now spends her time completely in practice, and serving others to heal their lives like she has and continues to do.
Do you find yourself //
+ falling into the same toxic relationship patterns every. damn. time?
+ working at a job that doesn't support you emotionally, mentally AND/OR financially?
+ feeling like a victim to your own life?
+ wondering why your life isn't "what it's supposed to be"?
+ stuck holding onto the unhealthy "narratives" or "stories" in your life?
+ thinking about the things from the past that you "got over" but never worked through?
+ letting people walk all over due to a lack of self confidence and courage?
+ still searching for your soulmate?
Do you find yourself saying "enough is enough"?
What if I could you that you had the power to //
+ take control of your life with ease and grace?
+ release the trauma, pain, and suffering that keeps you stuck in the past and fearful of the future
+ create healthy boundaries with your family, friends and work colleagues
+ understand your inner energies and learn to align and balance them for the rest of your life
+ get in touch with your HIGHER-INTUITIVE-SELF
+ radiate the confidence and courage you need to level up in all areas of your life
+ learn how to show up in alignment with for your soul mate
+ learn money consciousness to manifest more abundance in your life
+ find more fulfilment, meaning, and joy in life
Do you want to be part of //
+ the Collective Consciousness
+ a group of likeminded women committed to their healing process, who support one another with love, encouragement, and understanding
+ a safe space to explore your repressed emotions and traumas
+ a safe space to release your fear and anxiety
+ a vortex for deeper healing and higher vibrations
Learning about
the Chakras
and Inner Child
The purpose of this program is for you to connect you with yourself… ALL aspects of yourself; Your inner child, shadow self, and higher self. As we learn about our inner chakras through the eye of our inner child, we unravel the present day anxieties, fears, judgements, and blocks that affect our daily life.
Chakras? Inner Child? What?
The inner child is our "human self", our persona; The way we present ourselves to the world to receive love and affection, our belief system, our judgements and conditioning.
When we heal The Inner Child, we establish a deeper sense of grounding in our lives. We can heal ourselves in the family unit. We learn how to have healthy relationships. We learn how to express ourselves in a healthy way. We learn how to laugh and play again. We learn to believe in magic and wonder like we once did. We learn how to heal our traumas and wounds, the things that make us insecure. The things that stop us from "letting go". The things that stop us from being in true alignment with our heart and soul.
By learning about The Chakras you are learning the negative and positive attributes of your inner energies, and by becoming aware of the blocks and imbalances we are healing our wounds and traumas by shifting our perceptions of past experiencing and allowing ourselves to process emotions left in the shadow, in order to create more light and love in our lives. When we learn about these energies we develop our third eye, our Spirituality, and in turn begin to understand those around us on a deeper level as well. We learn to create boundaries, we learn how to forgive, we learn how to evolve, we learn how to raise our vibration...
A journaling journey … When we put pen to paper and journal, we are connecting with the language of our soul. We are connecting with our inner being. We are owning our emotions and bringing thought and feeling into fruition, something tangible for symbolism. Energy.
The Program //
+ 8 live 1 hour curated lessons (with access to recording) via Zoom
… $1900.00 Value
+ 10 intuitively curated high quality healing meditations (life time access)
… $390.00 Value
+ 8 workbooks to support your healing journey with journaling reflection questions and supportive practices
$200.00 Value
+ Private Facebook Group with additional materials, integration, and support
+ 2 Months Monday to Friday email support
… $2000.00 Value
+ Small intimate classes to promote connection, support, and sharing amongst circle
… Priceless
TOTAL VALUE // (what you're getting)
$4490.00
YOUR INVESTMENT // (what you pay)
ONLY $679.00
ARE YOU READY TO //
+ LEVEL UP IN LIFE?
+ ALIGN WITH YOUR HIGHER SELF ?
+ LET GO OF THE THINGS THAT NO LONGER SERVE YOU?
+ RELEASE SELF LIMITING BELIEFS?
+ BREAK FREE FROM THE CONDITIONING THAT HOLDS YOU BACK?
+ MANIFEST THE LIFE THAT IS MEANT FOR YOU?
+ TAP INTO YOUR NATURAL SKILL SETS AND GIFTS?
+ WORK LESS AND MAKE MORE?
+ DO AND BE MORE?
FAQ ...
What if I miss a live class?
Not to worry! All classes are shared with you post lesson and you'll have lifetime access to the video recording, as well as audio files to upload to your devices!
How does it work?
Easy peasy. We meet once a week via zoom, and every week all materials, meditations and practices are sent to you to have and to hold forever.
What if I don't want to share?
That's OKAY! Whatever you feel is valid. It is encouraged to share for your own healing and connectedness to your Sisters in the group, but this journey is only as integrated as YOU wish for it to be! Your video does not need to be on, and you do not have to participate in any sharing you do not wish to. Safe space.
I've never meditated before, will this be too advanced for me?
The beautiful thing about this program is that it's accessible and well received to all! The course caters to people completely new to energy, chakras and meditation, as well as the "experienced" spiritualists, coaches and teachers.
But how much work is it, *really* ?
Here's the thing, what you give, you get. The materials are meant to last you for months, YEARS, of reflective work. It's okay if you don't do all the homework every week. The idea is that you have the tools, inner awareness, and safety to continue your healing after the program ends.
What if I can't pay all at once?
Everything is always figure-out-able! This healing work is for everyone, and where there's a will there's a way! For payment plans please reach out.
What if I want 1 on 1 coaching?
Discounted packages for personal sessions to group class attendees so that you get all the support you need!

- Getting grounded
- Connecting to the physical body
- Moving out of "victim/survival mode"
- Breaking free from family/ancestral karma
- Releasing co-dependancy

- Accessing repressed emotions
- Releasing shame
- Sacred sexuality; sexuality for healing, and manifesting
- The Divine Feminine - Your Inner Goddess
- allowing ourselves to feel joy
- Examining present and past relationships to notice and unlearn toxic patterns
- Tapping into your inner courage
- Learning to set healthy boundaries
- Releasing the shame that stops you from stepping into your personal power
- Harnessing the confidence to live authentically
- Learning to let go of the Ego
- Balancing your Inner Masculine
- Establishing a healthy relationship with materialism

- Breaking through the walls of unresolved grief
- Letting go of unhealthy perceptions of love and unconditional love
- Releasing judgements that keep us in a low vibration
- Reacting vs responding
- letting go of anxiety
- Learning how to forgive
- Opening our hearts to compassion
- Quantum physics and manifestation
Module 5
Conscious Money Workshop
Break up with negative money narratives withe guest teacher Chantel Chapman from What The Finances. Chantel dives deep into the conditioning and childhood trauma that keeps us in low money mind set, and holds us back from a positive money mindset. Address your spending, saving and earning behaviour and rewrite your personal money story through holistic healing and financial literacy knowledge! AKA, LEARN HOW TO HEAL THE RELATIONSHIP YOU HAVE WITH MONEY! https://www.whatthefinances.ca/
Module 6
The Throat Chakra

- Learning how to communicate your feelings and express your truth
- Conscious conflict resolution
- Living honestly, free from identity crisis
- Freedom of creative expression
- Integration of the mental body with the emotional
- Finding balance in your life
- Chanting practices
Module 7
The Third Eye Chakra

- Stepping out of "The Matrix"
- Gaining mental clarity and calling in a clear vision of life
- Harnessing the gifts of Spirit : intuition, clairvoyance, psychic abilities, channeling
- The art of visualization for manifestation
- Connecting to our spiritual body
- Healing in our dreams / lucid dreaming

- Leaning how to open our channels
- The art of listening and trusting your guides
- Practices to open the crown chakra and connect with your spiritual body
- Be the curator of your own life
- A Shamanic Death and Rebirth
"The Seven Week Chakra Course came into my life at such Divine timing. I was in a transitional period feeling completely ungrounded and unsure of both myself and my future. After completing the course, things started to become clear and fall into alignment. I received assurance from intuition that I was on the right path and it was time to make some major shifts and upgrades. I can honestly say that I feel connected to my soul and significantly more balanced all around. I have so much Gratitude for Alexandra-Jo and appreciate her for her soul services!"
— Amanda Lynn Hatch, Artist, Social Media Influencer, Reiki Healer, @amandalynnhatch
Chantel Chapman,
Conscious Money Coach

Chantel Chapman is considered the money teacher you have have been waiting for; renowned for her edgy, relatable and soulful mindful money guidance. Drawing influence from 14 years of experience as a mortgage broker, 10 years as a financial literacy consultant, and extensive research in addiction, behavioural science and mindfulness, her distinct disciplines make learning about money the antithesis of anything you experienced through traditional schooling. Chantel recognized the need to explore the ties between addiction and money to help people heal, grow, and strengthen their relationship with their bank accounts.
— @chantalchapman
TAKE UP SPACE!
SPOTS ARE LIMITED
Imagine being GROUNDED //
CONNECTED to your emotions //
in your PERSONAL POWER //
with an OPEN HEART //
// What would it be like to have PEACE OF MIND AND CLARITY?
// To be truly aligned with your INTUITION?
// And receiving messages from your SOUL, GUIDES AND ANGELS?
// Do you want to USE YOUR GIFTS to help yourself and others life a life of Love Peace & Harmony?
Interested in a
deeper dive?
Alexandra-Jo Hastings offers 3 and 6 month 1 on 1 Healing Mentorship Containers for those interested in really "doing the work".
Book a call with her today to connect, and see if there is a way she can serve you greater and guide you through an emotionally, mentally and spiritually transitional time.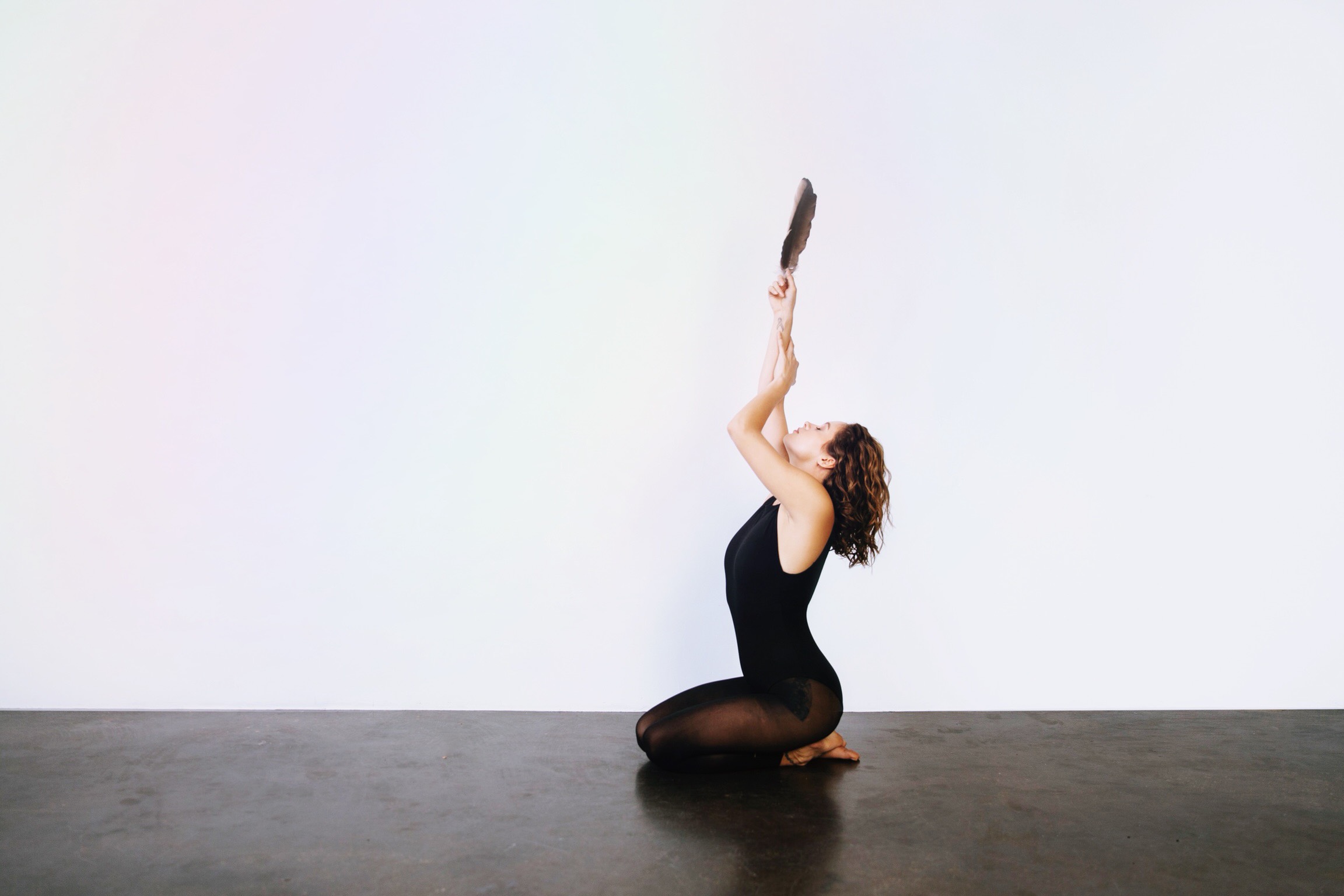 Notable Mentions & Collaborations